Custom gear is the specialty here. Have a look at some of what's going on...
One customer of mine has posted sound clips of an
AX84
High Octane I built for him.
Have a listen here
.
This is the first train wreck clone I've done, by request. Gain is tweaked a bit to taste to let the power stage get a bit more pushed before all hell breaks loose. :) Some spalted maple really made a nice cab, too.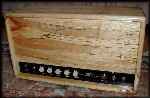 The first amp made to customer specs is complete. It's a High Octane as designed over at AX84 but with direct drive reverb, preamp line out and choice of 6V6 or EL84 output tubes. Click the Pic to see the full gallery.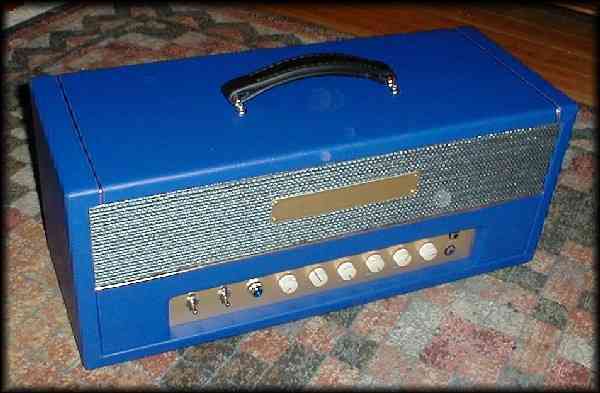 The first 18W clone has been built for my first official customer! Have a look at the amp porn by clicking the pic.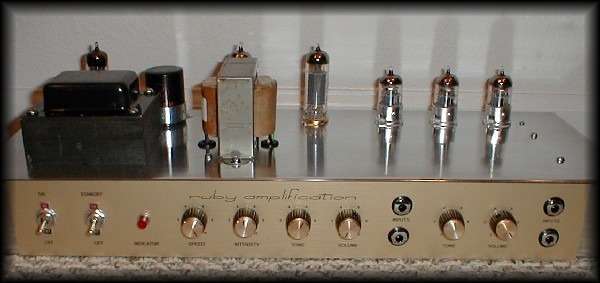 A custom "pimp" cabinet covered in scarlet crushed velvet is shown below, custom made for Joe Friday's bass player.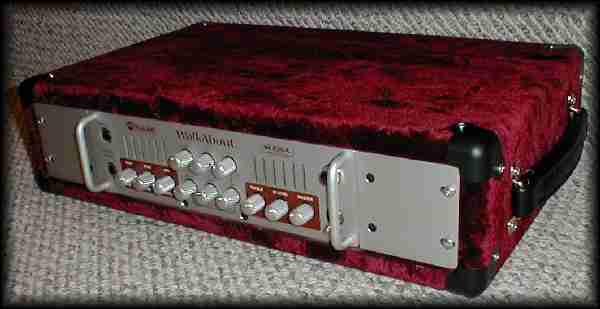 Reference amps for matching Marshall jtm45 and 18 watt tone are coming together. Here's the first proto-jtm45 with Mercury Magnetics iron and KT66 power tubes installed on the chassis.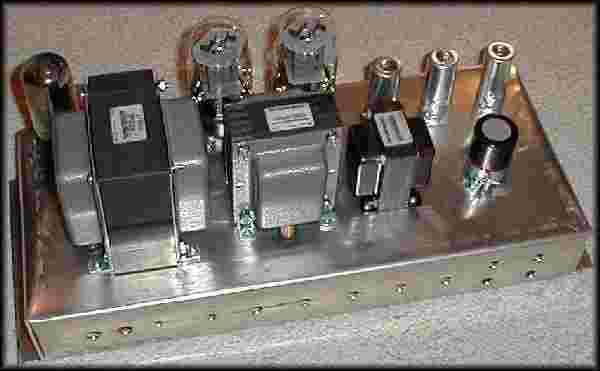 Five jtm45 reference amps will be built with various iron from Mercury Magnetics, OEI, Heyboer, Hammond and Hand Wound Transformers. They will all be tested using various Gibson and Fender guitars, multiple speaker cabinets and alternate coupling caps and resistor types on the tagboard.
If you're building a jtm45, I have
tagboards
, LCR cans and Mallory 150 caps available.
ruby amplification is not associated with ruby tubes
content & layout © copyright ruby amplification 2002
all rights reserved